Recover from Sports Injuries at Valley Chiropractic
Our Tracy, Mountain House and Manteca chiropractors and health team put their heart into helping you recover from and avoid sports injuries. Chiropractic care is a holistic health option that will keep your body functioning at peak performance levels. Our goal is to return you to play as quickly as possible and feeling stronger than you were prior to your injury. We provide pain relief from a concussion. Your chiropractor in Tracy, Manteca and Mountain House wants to provide alternative healing for the athletes in the community. If you find you have suffered an impact which has resulted in a knee injury, ankle injury or shoulder injury, talk with us about the best ways to recover. We also provide relief from overuse injuries such as tendinitis which can occur in areas such as the shoulder, elbow or knee.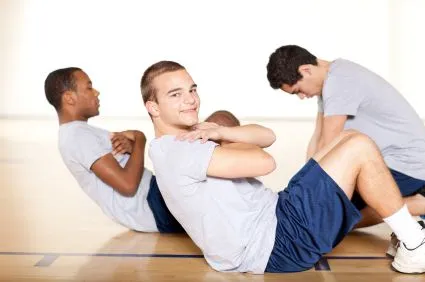 Tools and Techniques to Treat Sports Injuries at Valley Chiropractic
Valley Chiropractic Center provides a variety of services to aid in your sports injury recovery. Our chiropractors develop a personalized plan of action to target your injury and support you as you return to full strength. Our sports injury treatment options:
Chiropractic Adjustments - Our chiropractors specialize in hands-on, gentle adjustments to your spine and joints. These manipulations provide relief and improve circulation to the injured area. As a result, inflammation, swelling and discomfort decrease and you are able to move more freely.
Impulse Gun - We may determine that your adjustments need a precision-based force. In that instance, we use an Impulse Gun to provide a pin-point adjustment. The swiftness and accuracy of these adjustments helps to heal sports injuries.
Handheld Massager - Our handheld massagers are useful to get deep into the muscle tissue. This technique allows for a break up of scar tissue and a reduction in pain which both help to promote healing.
Laser Light - A laser light held onto your sports injury will increase blood flow and speed the healing process. As blood flow increases, your cells bring nutrients to support repair. The blood moving away from the injured area is full of toxins that may be contributing to your discomfort.
Electric Muscle Stimulation - Electric Stem is a technique used to make your muscles quickly contract in an effort to fatigue the area. This fatigue will cause the muscles to relax and lessen your discomfort. Often, muscles tense around an injured area to try to support the weakness.
Traction Table - We offer a spinal decompression table to support those who are dealing with spinal injuries. A traction table helps to create space and relieve pressure between your vertebrae. This takes compression off nerves and reduces pain, muscle weakness or numbness in your extremities.
Therapeutic Ball Exercises - Our staff teaches you corrective exercises on a supportive ball to strengthen muscles and help avoid future injuries.
Massage Therapy - We use this technique to speed healing, reduce scar tissue and enhance your range of motion.
Contact Our Tracy Chiropractors Today!
Valley Chiropractic is here to help you get back on the road to wellness with our non-invasive chiropractic care plans. For more information about our chiropractic services or to schedule an appointment with our Tracy chiropractors, call us today at (209) 832-9221!